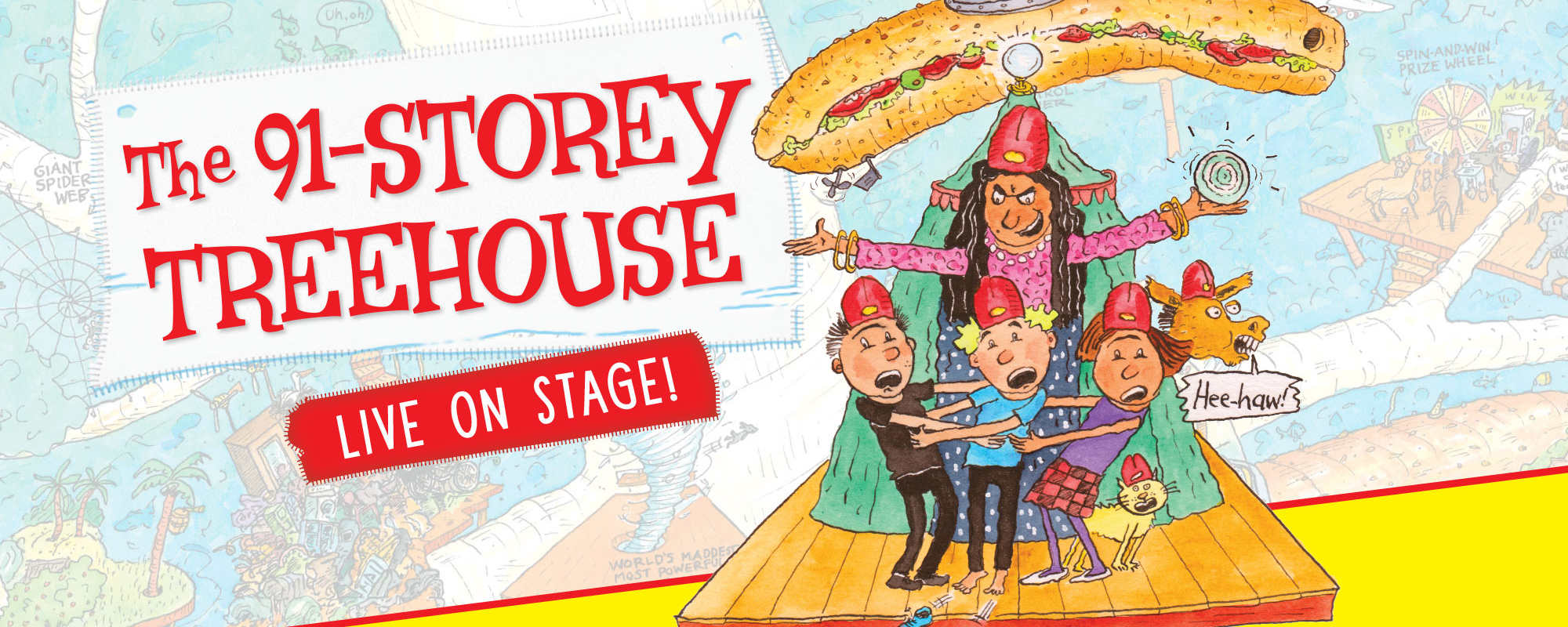 The 91-Storey Treehouse
A play by Richard Tulloch, adapted from the book by Andy Griffiths and Terry Denton
Presented by CDP Kids
Book Now
Andy and Terry's Treehouse has reached an amazing 91 Stories! It's now more fantastically dangerous than ever, with a deserted desert island, a whirlpool, and a giant spider!
But Andy, Terry and Jill have no idea they're about to face their biggest challenge yet! Mr Big Nose has sent his grandchildren to the Treehouse, and they don't want to just sit quietly. Can Andy, Terry and Jill master this extreme babysitting challenge? What does mysterious fortune teller Madam Know-It-All really want? And will the Big Red Button really destroy the world?
The team behind The 13-, 26-, 52- and 78-Storey Treehouses Live on Stage return with a fantastical trip through this wild, weird and wonderful world for children 6-12 and their adults. Just beware of the Fortune Teller...
If you or anyone in your group is experiencing possible COVID-19 symptoms (such as fever, shortness of breath, coughing, sore throat – see www.health.gov.au for detail) or if you have been directed to self-isolate, please do not attend the performance.
Please contact the relevant Box Office to arrange a refund or exchange (where season dates permit).
Performances
New dates
Wednesday 11 November, 6:00PM

Thursday 12 November, 6:00PM

Friday 13 November, 12:00PM & 6:00PM

Saturday 14 November, 10:00AM, 12:00PM & 3:00PM

Sunday 15 November, 12:00PM & 2:00PM
Duration
60 minutes (no interval)
Cost
A Reserve $39.00
A Reserve Group 6+ $33.00
B Reserve $29.00
Vacation Care Groups 20+* $22.00
*One supervisor per 20 children admitted free
Children 12 months and under are admitted free as long as they are on a parent/carer's lap
Suitability
Recommended for audiences ages 6+
Ticket refunds
QUT is committed to the health and safety of our community. In response to the Novel Coronavirus (COVID-19) situation, QUT Gardens Theatre complex is temporarily closed until further notice. In consultation with the producers, we have rescheduled The 91-Storey Treehouse to 12-15 November 2020 and advised all ticket buyers by email. If the new dates aren't suitable, ticket buyers can request a full refund of the ticket price.
Credits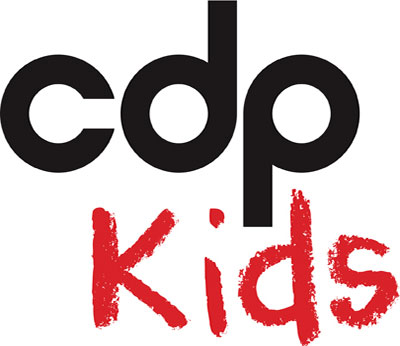 This project has been assisted by the Australian Government through the Australia Council, its arts funding and advisory body.