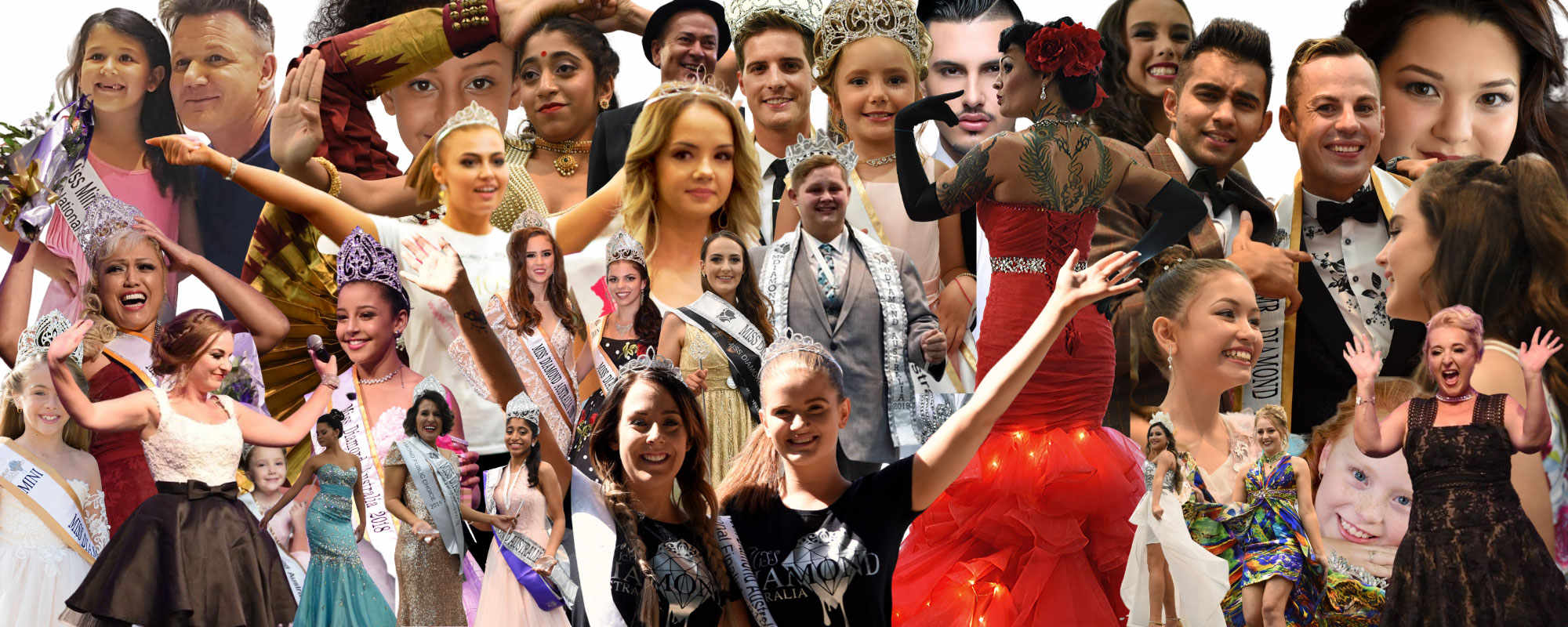 Miss & Mr Diamond International
Book Now
Presenting Australia's most-loved beauty pageant from multiple award-winning 'best directors of the year', The Miss & Mr Diamond International Beauty Pageant, as featured on Channel Ten's The Project.
More than just a beauty pageant, this community hero initiative has raised over $230,000 for various charities.
Join us for a red carpet arrival prior to an incredible display of elegance and style from 70 finalists from all over Australia and the World to see who will take home the coveted and prestigious titles of Miss and Mr Diamond International.
Hosted by two time best national directors winners, mum and daughter duo – Morgan and Charlie Mancini.
If you or anyone in your group is experiencing possible COVID-19 symptoms (such as fever, shortness of breath, coughing, sore throat – see www.health.gov.au for detail) or if you have been directed to self-isolate, please do not attend the performance.
Please contact the relevant Box Office to arrange a refund or exchange (where season dates permit).
Performances
New dates
Saturday 17 April 2021, 3:00PM
Arrive 3:00PM for pre-show gala,
performances begin at 4:30PM
Cost
VIP $173.95
VIP Child $131.70
Premium $153.95
Premium Child $116.70
A Reserve $133.95
A Reserve Child $101.70
B Reserve $103.95
B Reserve Child $79.20
C Reserve $83.95
C Reserve Child $64.20
Children 18 months and under are admitted free as long as they are on a parent/carer's lap